This weekend was my cousin's baby shower, she is due in less than a month!
Somehow (I'm not sure how) I was put in charge of the games. I have designed paper games and signs in the past so maybe that's why. But for the last baby shower I was supposed to make a certain game and I ran out of time. But this time I knew I had to do it... I know the suspense is killing you! I made...
Pin the Sperm on the Egg!
Yes I know... a little vulgar, but to make it all more presentable the sperms have googly eyes and smiley faces and the egg is looking a little shocked to be so bombarded (you have to have a little humor right?)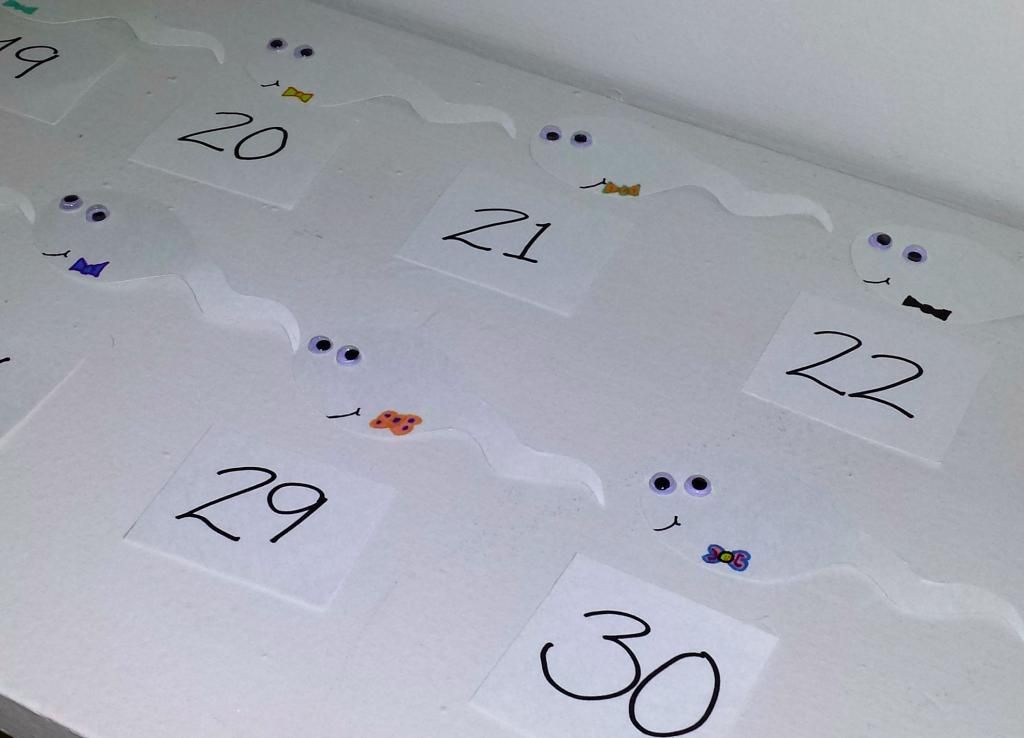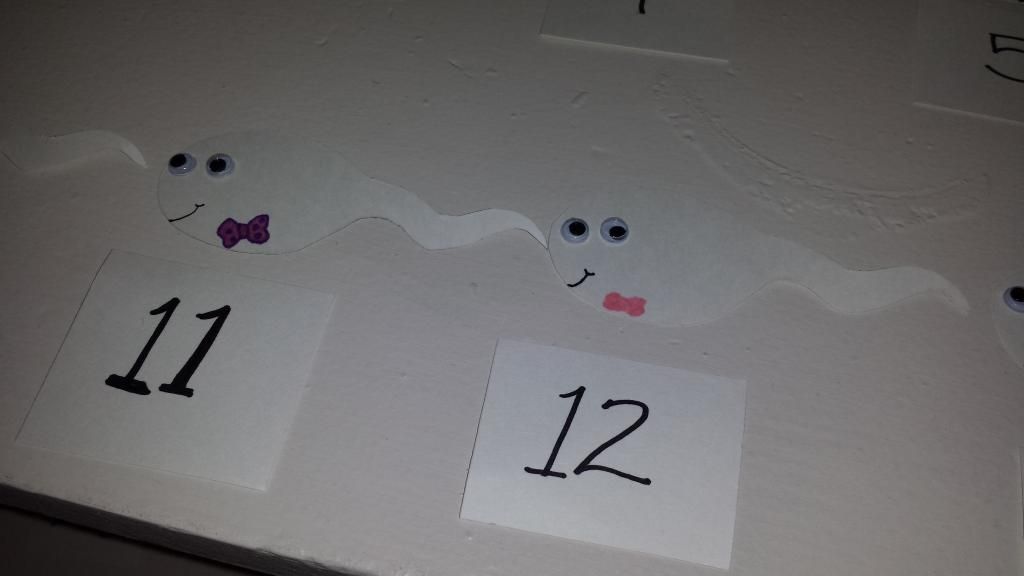 For the sperm, I eyeballed the shaped and drew it on some poster board. Once I was happy with the shape I cut out that one sperm and then traced it about 30 times on the poster board. Then to help myself out a little with cutting I cut all the sperms out into squares. Then my husband (nice as he is) cut them all out for me. I have to give him a little shout out because the poor guy's hands were numb after cutting them all out :( Then he glued on the googly eyes and I added smiley faces and bowties with the help of my cousins. Thanks you 3!
Then for the uterus I wanted it to be pink on a dark background. At Hobby Lobby I found this dark blue poster board that I thought would work. And although I do like the color I don't think I would go this route again because the poster had texture to it and it didn't allow the glue to grip very well. I did find some nice board paper (for school bulletin boards) for the uterus that I laid over the blue poster and cut to size, then I taped down the edges and drew in the uterus to fit. I just looked up other "Pin the Sperm on the Egg" games on Pinterest and sketched out a shape that I thought would look nice. Then I cut out the shape with an X Acto Knife. Then I glued it down but left the Fallopian tubes dangling.
I stuck some pink cardstock under the ends of each side of the Fallopian tube to draw in the ovaries and glued it all down.
Then I drew an egg onto white and pink cardstock for dimension and drew in his surprised face!
At the party we use Sticky Tac to hang the poster and attach the sperm during the game so it would all come down easily.
Then because this was a lot of work, I wanted to be able to use the game again so I didn't want to write people's name on the sperm itself. So I numbered the back of each one and made corresponding tickets so we'd know who was where!
And that's it a homemade party game!